The Marilyn Monroe Condos were designed to bring Mississauga world wide recognition. The architecture of the structures is completely unique and has been hailed with numerous awards and accolades. We'll preface this article about Absolute Condo problems by covering some technical aspects. The entire "Absolute Community" is composed of five separate condo towers. As a group they are known by their proper name "Absolute Condos" although given the curves of the two most famous buildings, they've garnered the title "Marilyn Monroe Condos". Within this article, they'll be referred to by the proper name; Absolute Condos. This should clarify the nomenclature.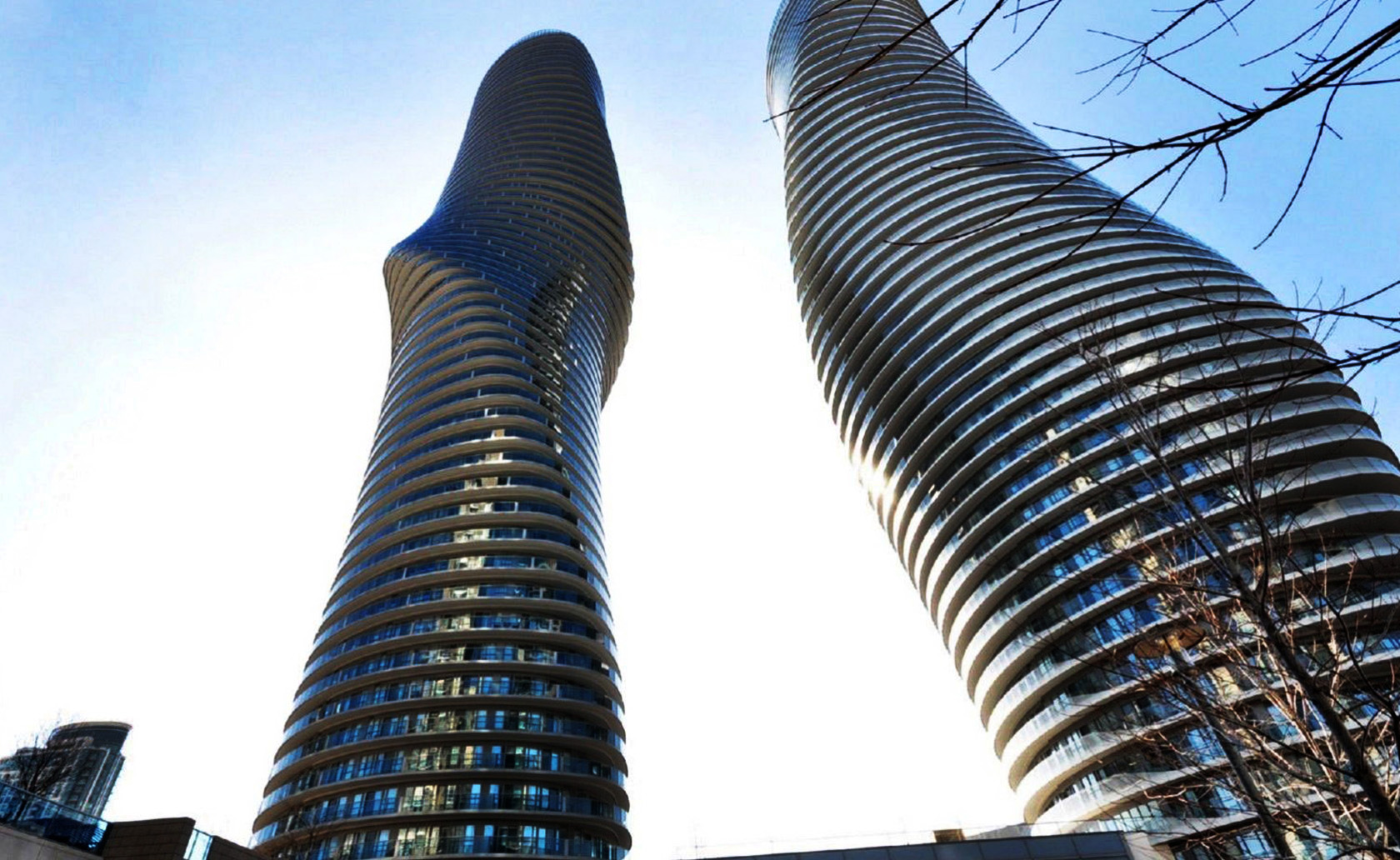 []
keyboard_arrow_leftPrevious
Nextkeyboard_arrow_right
The residential complex is composed of five towers. 70, 80, and 90 Absolute Ave which are the older towers. 50 and 60 Absolute are the iconic twisting towers. The Absolute condo problems stem from several different factors. I must prelude that this is not meant to discourage individuals looking to live here. However, as any good representative would do, we must disclose even the negative aspects. Since I'm asked questions many times with regards to the Absolute Condos and rumours, I'll address them so the public can gather information.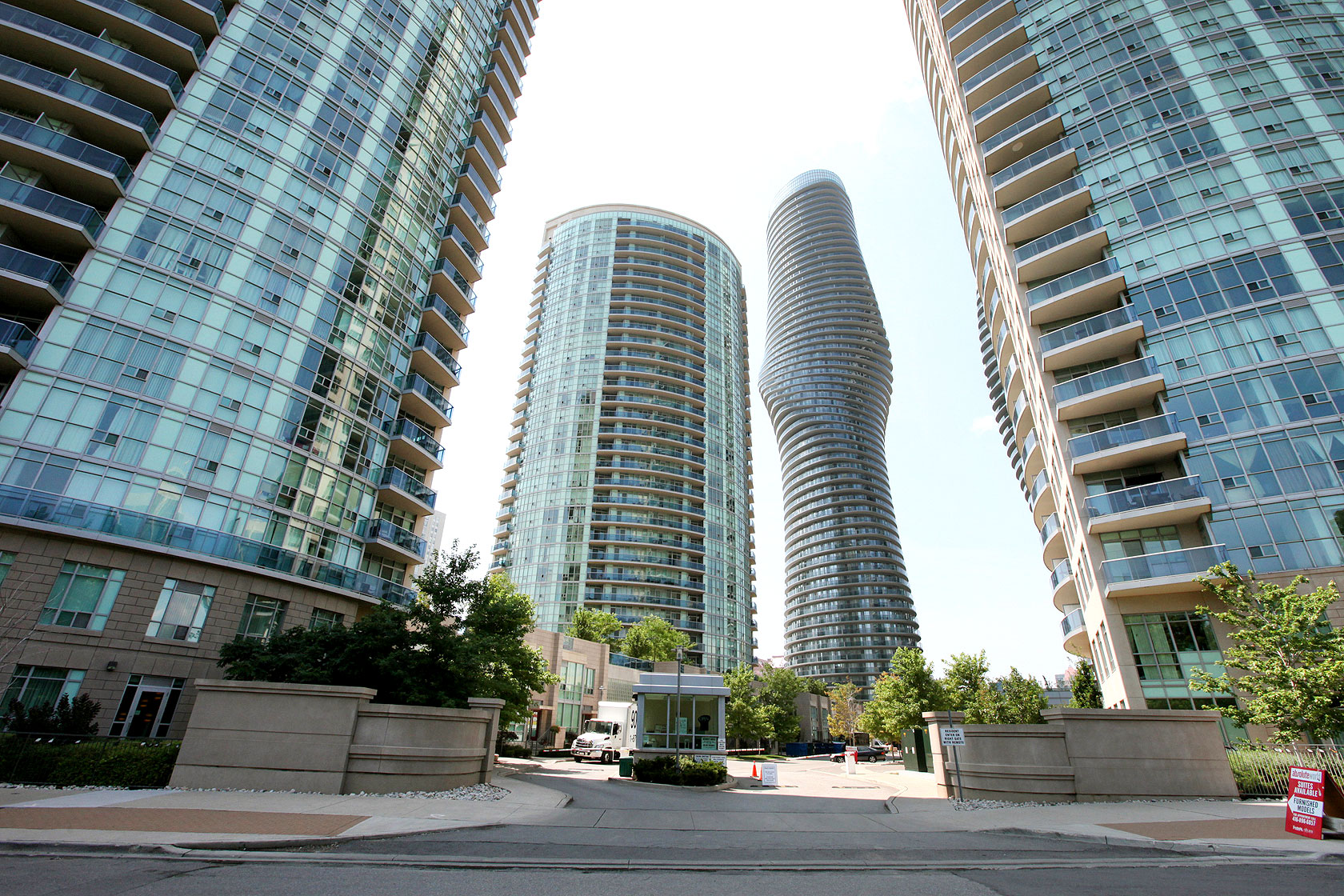 We'll begin with the most technical of the Absolute Condo problems; congestion. When originally conceived, the complex featured two entrances via east and west gatehouses. Unfortunately, during peak hours these can get quite backed up. This is mainly due to a high volume of visitors given the residing demographics. Visitor rules have become fairly strict and therefore wait times can reach an excess of ten minutes periodically depending on situations. Given the central downtown location, high volume can be expected. Therefore this is something to consider when reviewing this development. 
The second of the Absolute Condo problems is relevant to the design of the buildings themselves. Given the circular architecture, certain rooms have curved walls. This does offer some interesting options for furniture and décor ideas, but for many people it causes an issue with existing furniture. In some cases, the inability to properly orient the furniture can decrease square footage even further. Additionally in the smaller units, there are supporting walls which tend to minimize the open concept feeling. This issue is not prevalent in the larger floorplans.