Lowest Mortgage Rate In Canadian History
As many people know, the honourable Jim Flaherty fought against under 3% mortgage rates his entire financial career. On a sad note he passed a short while ago and now it seems the mortgage world has pounced at the opportunity. Investors Group is now offering the lowest mortgage rate in Canadian history at 1.99%. The rate is available for a term of 36 months and is setting a new precedent for the mortgage industry. It seems there are polarizing moves being made here with leniency on one end and restrictions on the other like with the CMHC Mortgage Insurance Restrictions.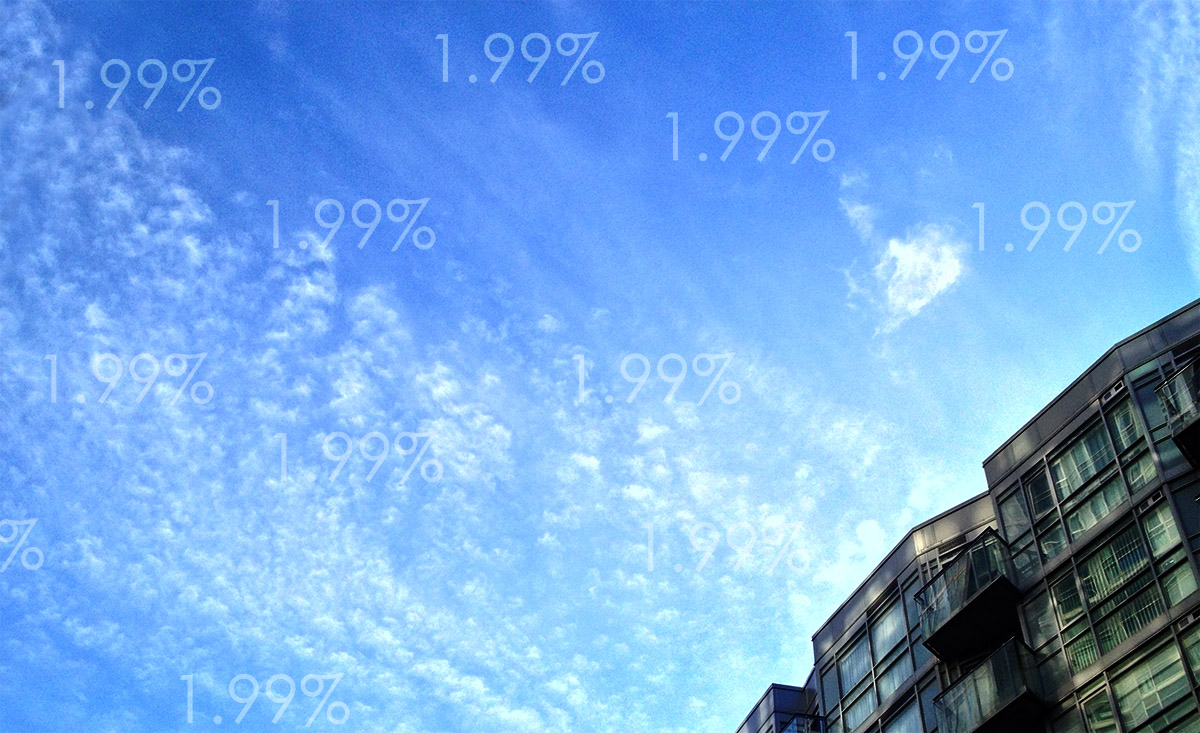 The period for which the lowest mortgage rate in Canadian history is available for has no definite time frames. Peter Veselinovich, the Vice President of banking and mortgages at IG has stated it could go for 30, 90 or 120 days, there is no specific information at this time. Like with most great things in life there are some caveats with the conditions. The mortgage cannot be broken except for the sale of your home and you are limited to a lump sum of 15% per year. You can double the recurring payment amounts which is a nice feature.
Usually I recommend to speak to a mortgage broker for financing but in this case it is only being offered directly through Investors Group (IG). Even with that it's a good idea to consult a professional. There are other great mortgage packages currently available right now so if you're thinking of selling your Square One condo this summer you'll have a higher percentage of potential buyers given the favourable terms out there. For more information and professional real estate services contact us.