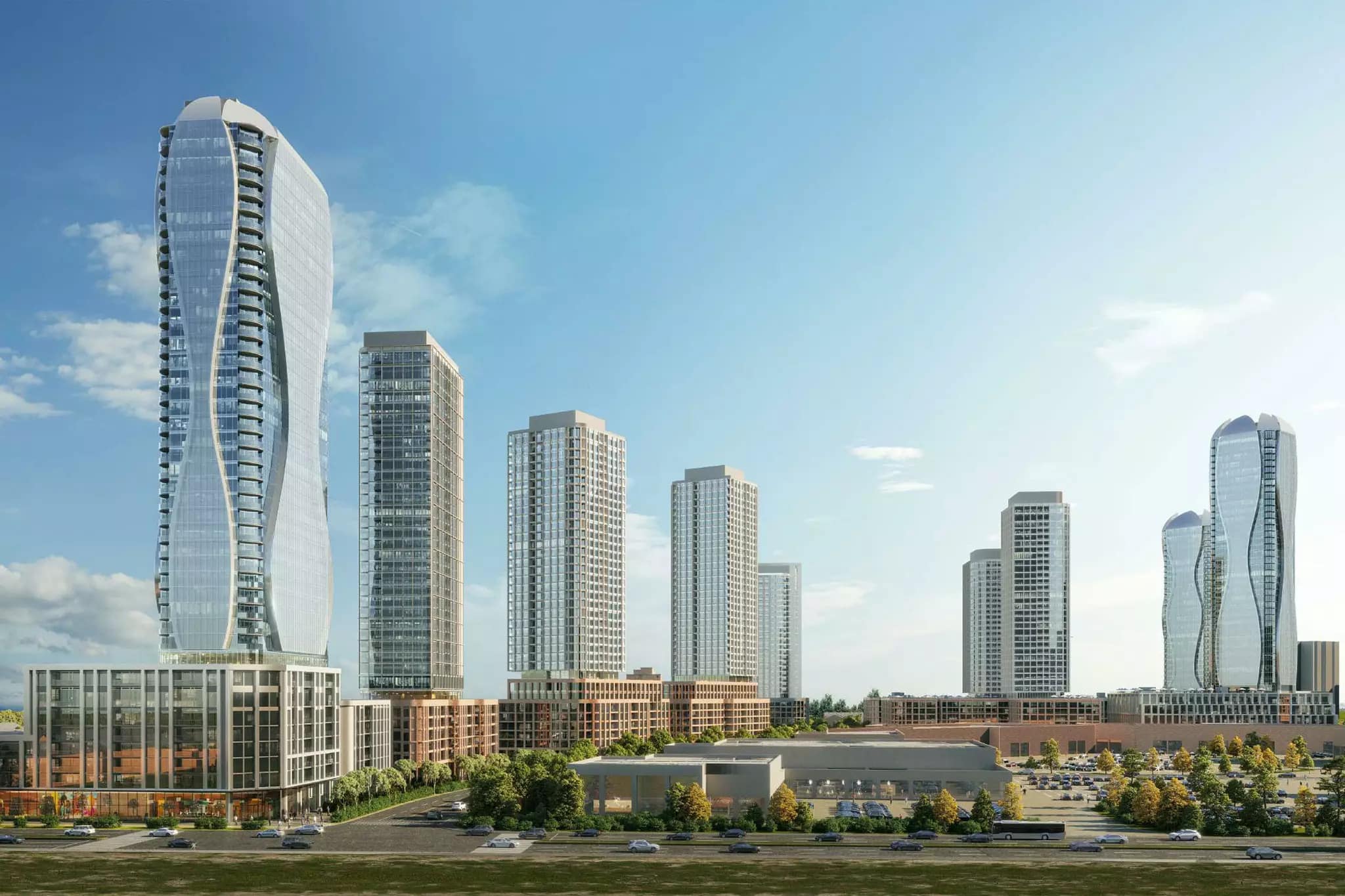 9 New Towers at 4615 Hurontario St, 136 Eglinton Ave E and Elia Ave Condos
4615 Hurontario St and the surrounding properties will form the Elia Condos consisting of 9 residential towers that will combine contemporary Square One condos with retail and office space. The already existing commercial plaza on the South East corner of Hurontario/Eglinton will remain with the Elia Condos planned to be built around it. The project land and applications are being lead by The Elia Corporation with Bousfields acting as the project manager. The Elia Condos will consist of the following addresses:
4615 Hurontario St
136 Eglinton Ave E
105 Elia Ave
110 Elia Ave
25, 35, 55 Elia Ave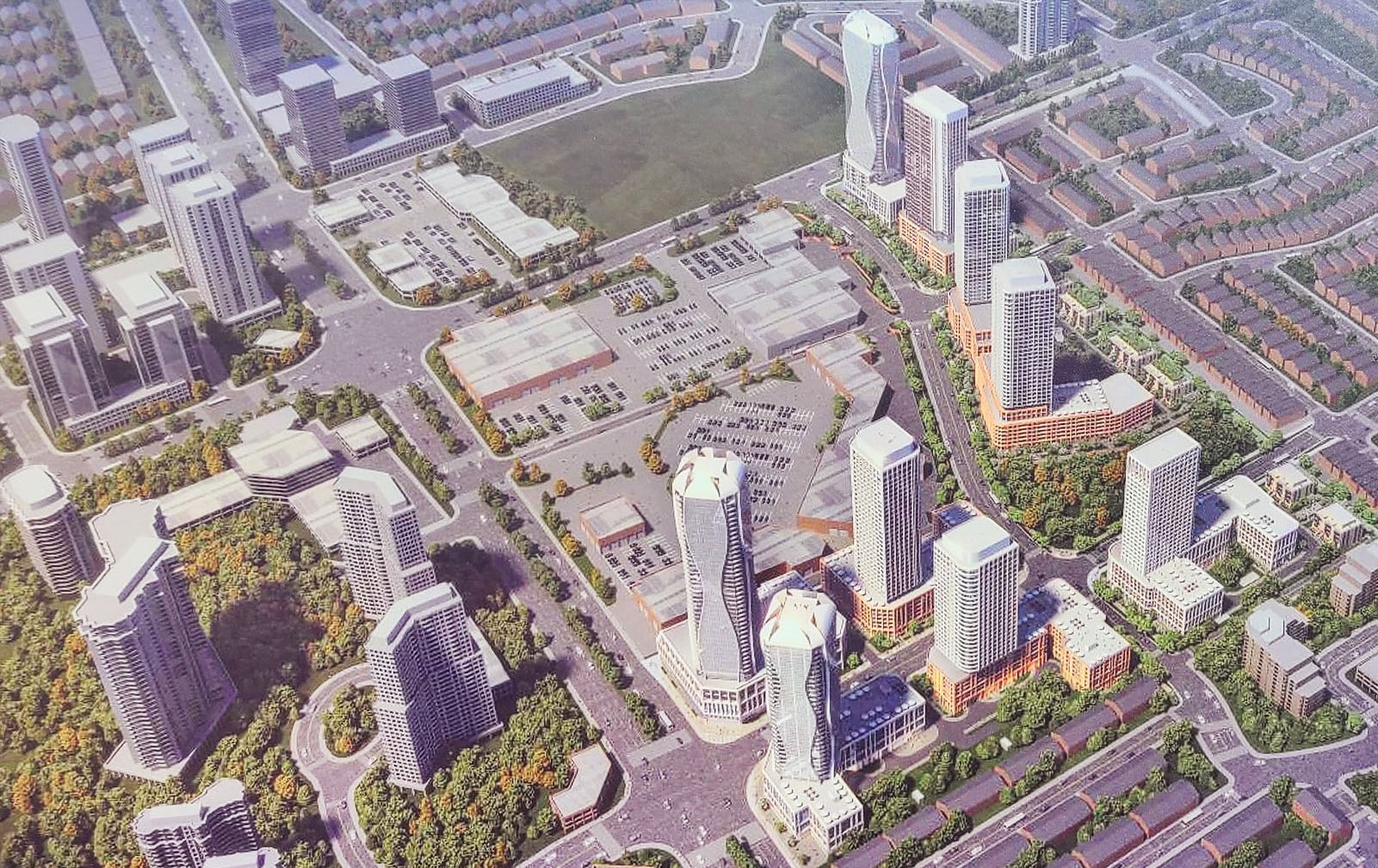 Mississauga Uptown and the Elia Condos
The location of 4615 Hurontario Street, 136 Eglinton Ave East, 105 Elia Avenue, 110 Elia Avenue and 55, 35, 25 Elia Ave has been sitting as empty, but prominent land for a long time. Now with the growth of the general Square One area, the land use is best optimized for additional intelligent residential living options that also add lifestyle enhancements via added retail and office. The Elia Condos include 9 towers ranging from 25 to 48 floors in height which will provide beautiful views of distant skylines, sunsets, the lake and the surrounding urban architecture. In total, there are approximately 4,690 new residential units being added to the area via the Elia Ave condos for sale.
In keeping with public oriented design in mind, there will be a park space included where residents can enjoy the outdoors, walk their dogs and socialize within their contemporary community. Connectivity is easy from 4615 Hurontario St, Mississauga as the Hurontario LRT is just moments away. For driving commuters, highway access is within close proximity connecting you onto the 403, 401, 410, 407 and QEW to the South. Pearson International Airport is a short drive away. Mississauga also offers a comprehensive bus network via the MiWay services. This area will continue to grow with projects such as the Gemma Condos, 30 Eglinton Ave W and the Marquee Townhomes all offering higher density living.