Marilyn Monroe Condos Address
50 Absolute Ave (L4Z0A9) / 60 Absolute Ave (L4Z0A3)
The Marilyn Monroe condos form part of the Absolute Condo community which is composed of five (5) towers all surrounding the recreation facility and main transportation roundabout. This creates a closed environment filled with modern design and sensational amenities.The two world famous Marilyn Monroe condos were built by Fernbrook Homes. Combined with 70, 80 and 90 Absolute, they form a complete community.
[]
keyboard_arrow_leftPrevious
Nextkeyboard_arrow_right
Marilyn Monroe Condos – 50 Absolute Ave / 60 Absolute Ave
Search all available listings at this Square One condo
$659,900
2 bedrooms + 2 bathrooms
$649,900
2 bedrooms + 2 bathrooms
$639,900
2 bedrooms + 2 bathrooms
$615,000
2 bedrooms + 2 bathrooms
Marilyn Monroe Condos Summary
Management Company
50 Absolute 

905-673-7338

60 Absolute 

905-673-7338

Buy/Sell

hello@ivanre.com
Security
East Gate 

905-896-1634

West Gate 

905-896-3537

Rent/Lease 

contact@squareonelife.com
Condo
PSCC / 870

 – 50 Absolute Ave

PSCC / 930

 – 60 Absolute Ave
1 Bedroom Start Price ($)
Maintenance Fee (Cents/PSF)
Pets Restricted
This means pets allowed based on specific restrictions which can include type, size, weight, etc.
Included in Maintenance Fee
Central Air Condition / Building Insurance / Parking / Water / Heat
Absolute Condos Visitor Parking
Unlimited daytime parking available. Sign in through the East or West security gatehouse. Residents are limited to 10 overnight parking passes per month for their guests. Additional passes may be allowed through property management for specific situations. Additional spaces may be rented privately, available spots are usually posted near the mailboxes.
Absolute Condos Elevator Booking
All Marilyn Monroe Condos elevator inquiries are organized via Property Management. Elevator booking is done on a first come, first serve basis through a reservation form. A security deposit of $500 (five-hundred dollars) is required and payable to the condo corporation. If you are moving in this can be in the form of a personal cheque, moving out it must be certified. Cheque is returned if no damages are present. Availability (Moving or Delivery): Monday > Saturday: 8:00AM – 6:00PM / Sunday: 9:00AM – 4:00PM
50 Absolute Ave + 60 Absolute Ave Floorplans
A look at the Marilyn Monroe Absolute Condos floorplans
Gallery
A look at this Square One condo's common areas and architectural atmosphere
Amenities
Living and recreation features in this Square One condo
The Marilyn Monroe Condos feature a 30,000 square foot recreation facility filled with everything you need. Marilyn Monroe condos concierge service and an intelligent layout maximize security making this community really stand out. The centre is shared amongst all five buildings within the Marilyn Monroe condos community but offers more than enough space to accommodate the residents. Personal trainers are another unique feature that encourages an active lifestyle for the residents.
Indoor Pool / Outdoor Pool
Whirlpool / Hot Tub
Steam Rooms / Sauna
Gym / Volleyball / Fitness Studio
Indoor Running Track / Squash
Full Time Personal Trainers
Entertainment Rooms
Billiards / Kitchen
Card Room
Cinema / Terraces
Car Wash
Five Guest Suites
Design Sample
Various suite designs and layouts within this Square One condo
Provided is information regarding the population of the selected Square One condo building. This can help deliver a deeper insight into who potential neighbours may be and other lifestyle variables. Different cultural details are provided for Square One condos as these may impact decision making for newer immigrants or people seeking similar cultural values. Education and income levels help paint an idea of the work types and hours on a generalized basis. The age demographics assist in categorizing your social groups and also priorities in amenities and features within Square One condominiums.
Schools
Schools within boundary of this Square One condo
Specific Details
Higher level detailed information regarding this Square One condo
Features
General area additions to this Square One condo
Internationally acclaimed winner of world wide architectural competition
Marilyn Monroe condos are professionally designed and decorated
Mississauga's premier location directly across from Square One
Mississauga transit, Go Transit, easy access to Highways 403, 401, 407, QEW
Car Wash bay in Marilyn Monroe condos underground parking garage
Professionally landscaped with walkways, fountains and waterfalls around Marilyn Monroe condos
Marilyn Monroe condos feature membership in the exclusive 30,000 square foot Absolute Club
Security
Preventative measures and design
Marilyn Monroe condos have a 24 hour manned gatehouse controlled access
Executive concierge exclusively for Marilyn Monroe Condos residents
All main entrances/exits are monitored with closed circuit television system
Secured underground parking within the Marilyn Monroe Condos
Individual residents card access throughout all common areas
Enter-phone and cameras at all Marilyn Monroe Condos visitor entrances
Marilyn Monroe condos have in-suite viewing of visitors through cable television
All parking with security alarm stations monitoring from gatehouse
Suite Intrusion alarm system with personal key pad and door contact
Emergency in-suite voice communication system, smoke and heat detectors
Live surveillance cameras monitored by concierge and manned gatehouse
Kitchens
Square One condo developer and designer specs
Traditional or Contemporary cabinetry in a variety of designer finishes
Taller upper designer kitchen cabinets in the Marilyn Monroe Condos
Choice of imported ceramic tiles at the Marilyn Monroe condos
Marilyn Monroe Condos offer choice of laminate counter tops
Marilyn Monroe Condos provide imported ceramic tile backsplash in kitchen
Double bowl stainless steel sink with stainless steel single lever pull-out faucet
Six Energy star appliances including oven, fridge, full size stacked washer and dryer
Built-in dishwasher can be found in the Marilyn Monroe Condos
Over the range built-in microwave with integrated exhaust
Marilyn Monroe Condos appliances available in black or white (excluding washer/dryer)
Ceiling mounted decorator halogen track lighting offered in the Marilyn Monroe Condos
Task lighting under upper cabinets in the Marilyn Monroe Condos
Suite
Condo unit options and décor
Marilyn Monroe Condos offer 9 foot ceiling height*
Floor to ceiling window wall system allows you to enjoy the spectacular vistas
Choice of pre-finished engineered floors in living room, dining room and den
Choice of 40 oz. broadloom with underpad for Marilyn Monroe condos bedrooms
White ceramic floor tile in the Marilyn Monroe Condos laundry room for easy clean up
Elegant suite entry designed by professional interior designer
Solid core entry door, security privacy viewer and quality finished hardware
Embossed interior doors with wood frames and quality finished hardware
Interior designer selected 4″ baseboards and 2-1/4″ casings
Mirrored sliding doors on all bedroom closets
Vinyl-coated wire closet shelving in the Marilyn Monroe Condos
All ceilings white stippled, except in kitchen, bathrooms and laundry/storage area
Private full length balconies and terraces in the Absolute Condos
Kitchen, laundry and bathroom ceilings in the Absolute Condos are smooth and painted white
All Absolute Condos interior walls painted with white latex
Semi-gloss paint in kitchens, bathrooms and all woodwork and trim
All balcony areas to have one exterior electrical receptacle
Absolute Condos offer one parking unit
Absolute Condos provide one locker unit
Green
Environmental and health condo features
High efficiency four seasons heat pump system, individually controlled
Energy Star appliances for reduced electrical usage
Thermally insulated energy efficient double glazed floor-ceiling window system
Extensively landscaped podiums, walkways and common areas and grounds
Recycling facilities with separate waste and recycling systems
Compact fluorescent lights and energy efficient lighting in all common areas
Individually metered hydro in the Absolute Condos
Bathrooms
Feature appointments and hygienic designs
Absolute Condos offer choice of designer cabinetry
Choice of imported ceramic tile for tub and shower surrounds
Choice of imported ceramic floor tiles
Deep soaker tubs can be found in the Absolute Condos
Absolute Condos offer unique, designer one-piece toilets
Luxurious shower with ceiling mounted light and tempered clear glass enclosures
Cultured marble countertop, banjo style, with integrated washbasin
White ceramic accessories including towel bar, toilet paper holder and soap dish
Polished chrome fixtures in bathrooms and powder rooms within the Absolute Condos
Full width vanity mirrors with decorator vanity lighting in the Absolute Condos
Comfort
Living optimization and creature comforts
Individually controlled Four Seasons centralized heating & cooling heat pump
Conserve energy while keeping comfortable all year round
Category 5 voice data wiring in the Absolute Condos
RG6 coaxial cable wiring for high-speed internet access
Ceiling light fixtures in foyer, kitchen, bedrooms, dens, walk-in closets
Capped ceiling outlet for light fixture in the dining room
Ground fault electrical outlets in all Absolute Condo bathrooms
All Absolute Condos appliances connected and ready to use
Pre-wired telephone outlets in living room, bedrooms, dens where applicable
Television outlets wired in Living room, bedrooms, dens where applicable
Absolute Condos provide In-suite personal coded security system
Heavy duty wiring and receptacle for dryer found in the Absolute Condos
Laundry ventilation system to exterior with automatic relay sensor control
Absolute Condos Penthouse
Luxury Square One condo suites and options
Absolute Condos penthouses offer 10 foot ceiling height*
Crown mouldings in living and dining room area
Choice of 50 oz. broadloom for Marilyn Monroe condos bedrooms
Choice of engineered pre-finished wood flooring in foyer, living, dining, corridors, den
5″ baseboards and 31/2″ casings around interior doors
Electric fireplace within the Marilyn Monroe condos suites
Task lighting under upper cabinets in kitchen
Upgraded designer kitchen cabinets at the Marilyn Monroe condos
Granite kitchen countertops in the Absolute Condos penthouses
Stainless steel double bowl sink, single lever chrome faucet, pull-out spray
Energy Star appliance package includes stainless steel stove, fridge, dishwasher
Over the range built-in microwave, integrated with exhaust fan vented to the exterior
Full size stacked washer and dryer with heavy duty receptacle for dryer
Ceramic, slate, marble or limestone flooring in foyer, kitchen, breakfast, bathroom
Deep soaker tubs & separate shower stalls complete with framed clear glass
Mirrored sliding doors on Marilyn Monroe condos closets
All balcony or terrace areas to have one exterior electrical receptacle
Student
These are individuals who are currently studying and need the proper accommodation. Proximity to Sheridan College or means of transportation to other educational institutions is high on the priority list.
Modern
Newer, modern architectural designs and ideas form the centre of choice for these individuals. Tasteful design trumps overall space and a well thought out building design is of utmost importance.
Social
This group enjoys interacting with fellow residents. Amenities play a huge role as well as social gathering places such as terraces. A well designed, modern focus helps round out these buildings.
Young Professional
Young professionals and usually first time buyers. These individuals look for like minded residents, excellent amenities and design aspects which suit their modern lifestyle.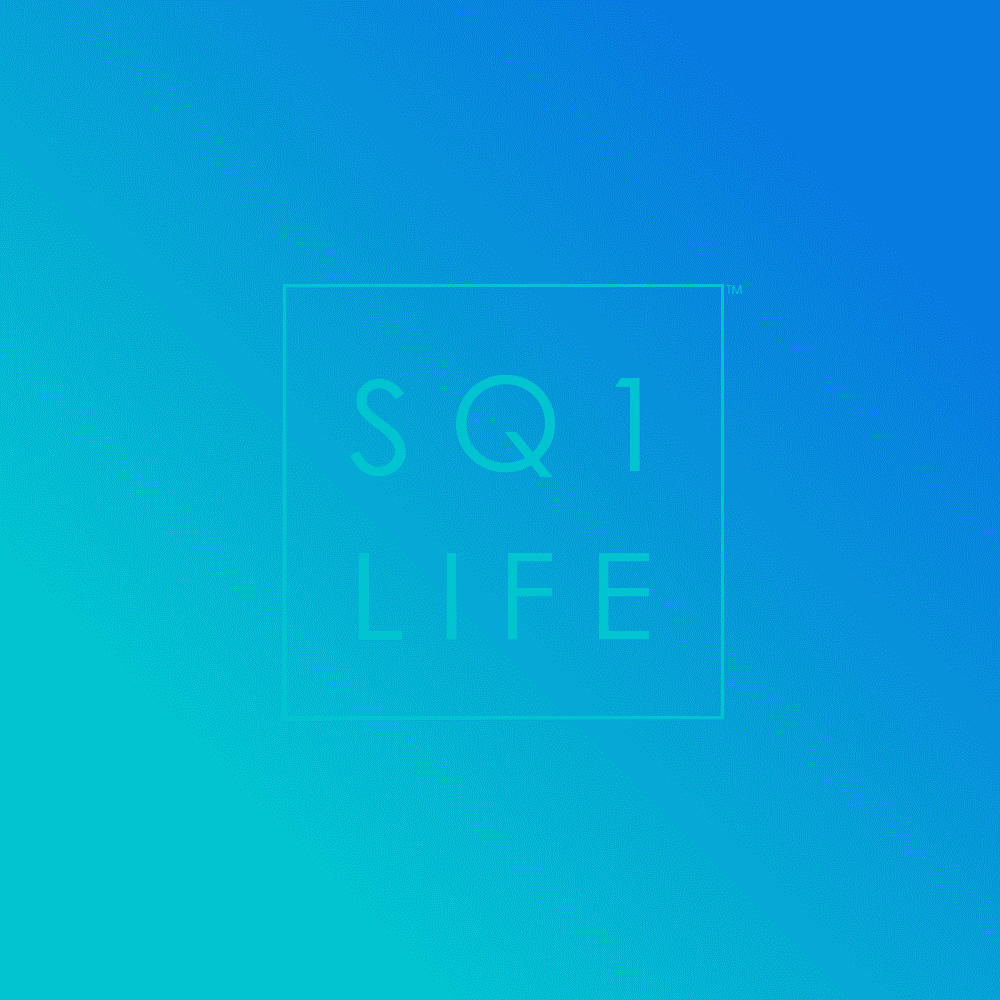 Mississauga Condos Request
[]
keyboard_arrow_leftPrevious
Nextkeyboard_arrow_right