Contact Us for Pricing, Details and to arrange an Appointment at the Presentation Centre
[]
keyboard_arrow_leftPrevious
Nextkeyboard_arrow_right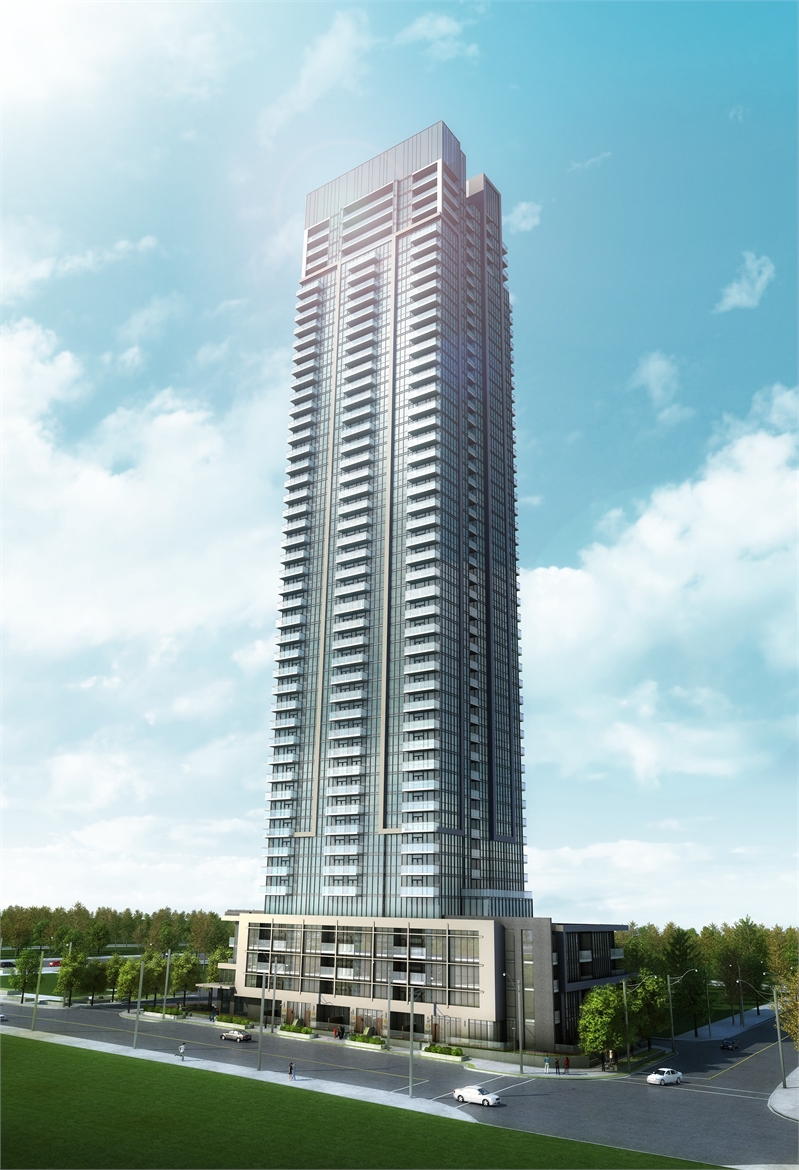 Mississauga is known for having a modern skyline in its downtown core. However, most of the condos are not relatively tall. Actually, the record for tallest structure in Mississauga was held by a smoke stack at the Holcim Cement plant for about 50 years. This was until the Marilyn Monroe Condos were built. Now the twin world renowned condominiums are the tallest buildings in Mississauga. Pinnacle Grand Park 2 is about to step into third place.
Pinnacle Grand Park 2 is being developed by Pinnacle International, a well recognized builder with many projects around the world including Toronto. This condominium is the second phase in the "Grand Park" community which is located just outside the main busy core, but still within walking distance to everything the Square One area has to offer. The design of Pinnacle Grand Park 2 follows similar guidelines and styling cues being utilized in the Parkside Village development which is a stones throw from Pinnacle Grand Park 2. They both feature a clean glass exterior with simple, right angle lines. It gives us a distinguished, understated structure which is characterized by its sheer height. 
The Marilyn Monroe condos offer heights of 56 and 50 storeys. Pinnacle Grand Park 2 will rise to 48 storeys putting it in the third spot followed by the Grand Residences in 4th with 45 storeys. The location is interesting because in front of the condominium is a plot of land that is still completely undeveloped. With the completion of this Grand Park community, an anchor will be set for this land to essentially be filled in by future condos.
The community surrounding Pinnacle Grand Park 2 offers covenient shopping, entertainment and parks. Everything downtown Mississauga is known for is literally 5-10 minutes away, yet you don't need to deal with the main city centre traffic congestion. If you don't feel like leaving the condo itself, it offers its own amenities separate from the smaller companion condominium. This means less people and more freedom to enjoy the relaxation options offered.
Party Room

Private Dining Room

Caterer's Kitchen

Theatre

Games room/ Lounge

Excercise Room

Guest Suite

Study
Swimming Pool

Whirl Pool

Sauna

Change rooms

Yoga Room

Sundeck

BBQ area

Outdoor Terrace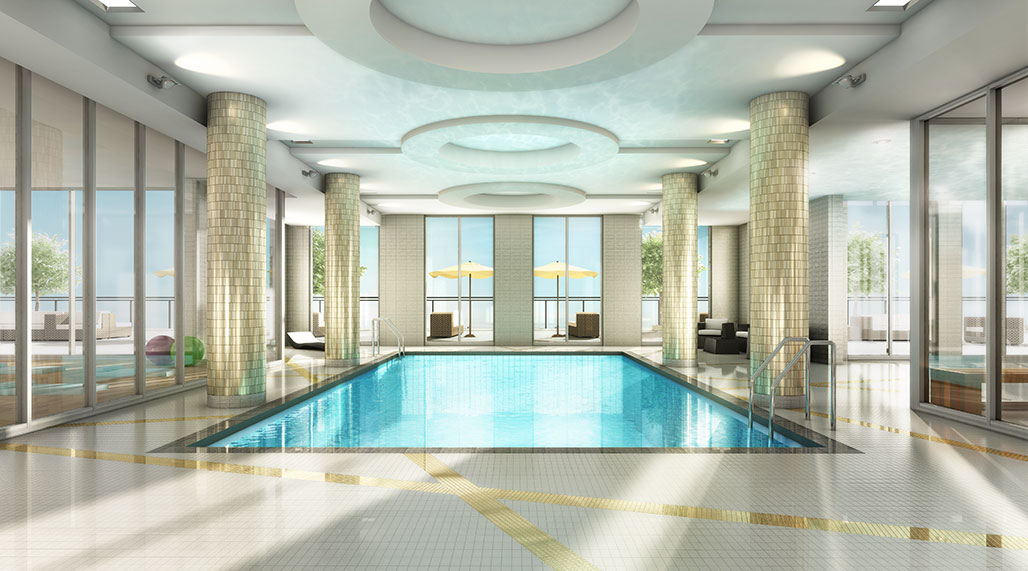 The Pinnacle Grand Park 2 condo is styled in a luxurious slate of finishes that follow a modern, classical ruling. The common areas utilize clean lines and interesting surface choices which reflect a contemporary air, but still feel homely for individuals more accustomed to a traditional décor palette. This same philosophy translates into the individual condominium suites. It creates a more familiar environment for families and older residents while still appealing to a younger crowd and those seeking something unique. The surrounding space around the condominium will imbue a manicured and slightly posh style bringing new life to this slightly dated section of Square One. Personally I wasn't too excited about the first phase of the Grand Park community, but am really looking forward to the completion of Pinnacle Grand Park 2.
This condominium will have approximate prices starting at $261,900 with a total of 469 available units. Suite sizes range from about 590-1049 sqft. The condo is just getting geared up with construction and units are currently being sold. For further information or if you're interested in Pinnacle Grand Park 2 or any other Square One condo, feel free to contact us.