Mirage Condos
The Mirage Condos are currently under construction and slated for completion later this year. They are an excellent addition to the existing variety of Square One condos. The Mirage Condos are part of a larger complex combination of three separate condominium buildings. The Mirage Condos are phase 2 of this multi structure composition. The first addition to this community came in the form of the Universal Condo back in 2008. These added a lower priced, modern addition away from the central busy city core.
The perfect environment for families seeking a contemporary option. The Mirage Condos add a brand new building to further expand this locale. The Mirage Condominiums are being developed by The Conservatory Group. This development team has already completed several projects around the Greater Toronto Area including the Widesuite Condos in downtown Mississauga. What's great about the Mirage Condos and this whole community is the planning and layout of all the structures. The mixed composition of residences all caters towards providing ideal family space. The flowing circular layout provides clear lines of vision and a closed environment for kids to enjoy.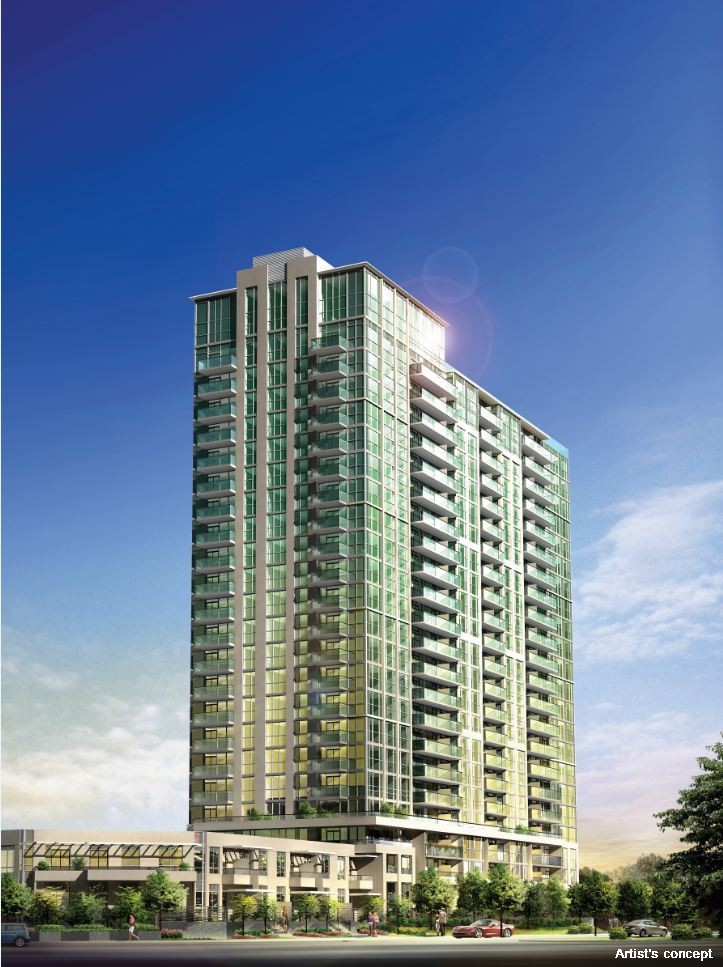 Just across the street is Zonta Meadows Park which offers plenty of green space to enjoy. Once Parkside Village Mississauga is completed this park will become infused with modern additions and further amenities. Even within the compounds of the Mirage Condos you'll find a luxurious and excellently optioned recreation facility shared with the current Universal Condos. It is one of only a handful of Square One condos that includes a bowling alley in the list of offerings.
The Mirage Condominiums' official address will read 335 Rathburn Rd W standing at a modest 22 storeys. Units will have a nice range of floorplans offering between 585 to 948 square feet. Of the 352 total units the prices are starting at $249,000 which is makes it very accessible. The maintenance fees for the current Universal Condos are fairly low and will of course gradually increase, but are still very affordable. This same pricing point will be reflected in the Mirage Condos.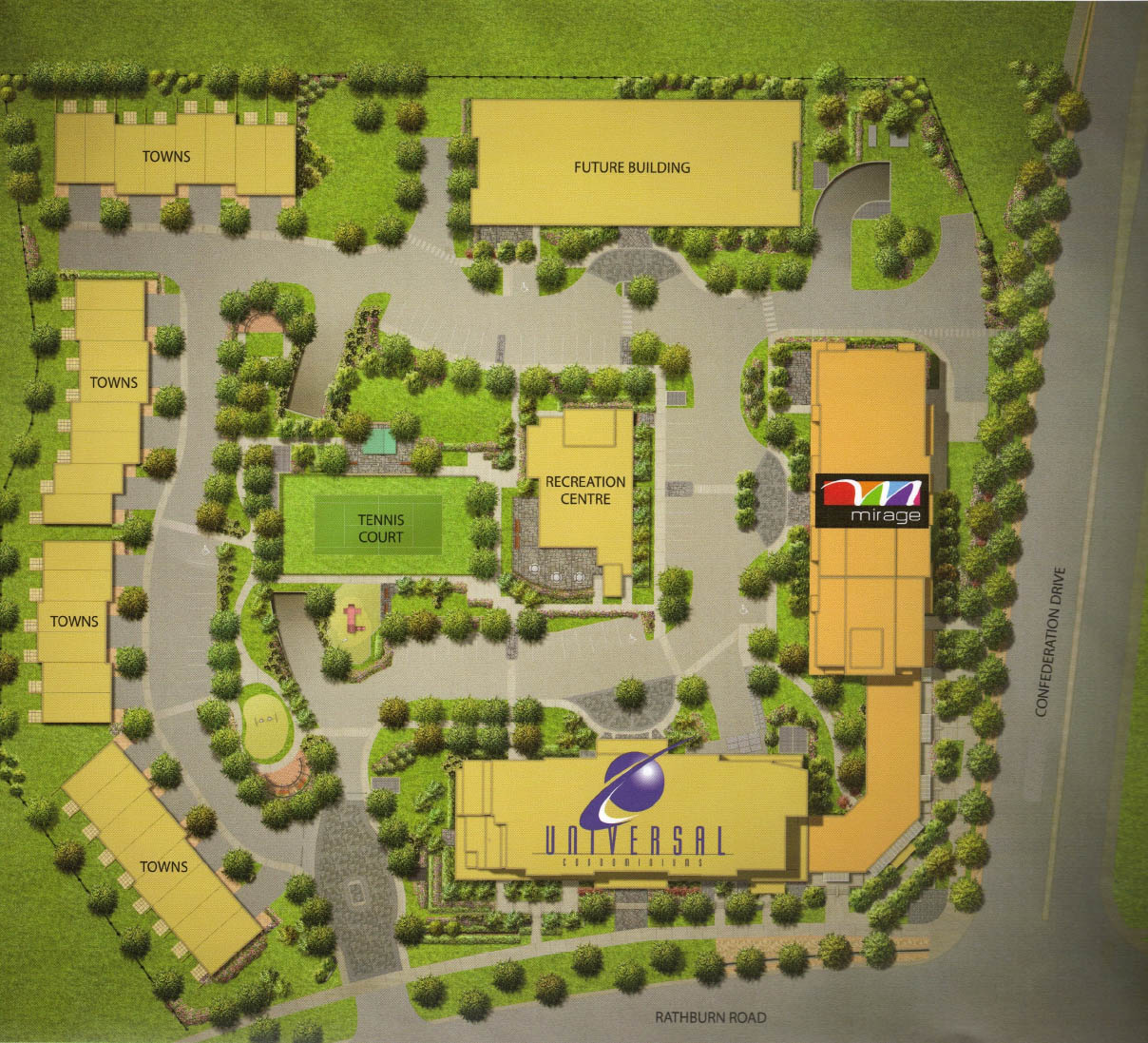 The design palette exudes a modern yet stately atmosphere. A clean selection of finishes offering appealing facets to both young professionals and the new generation of families usually with a single child. The planned construction of townhomes will offer much needed variety to accompany the Marquee Townhomes and other townhouse sections in downtown Mississauga. Overall the Mirage Condominiums and additions are going to bring a nice community to that corner of the Square One area.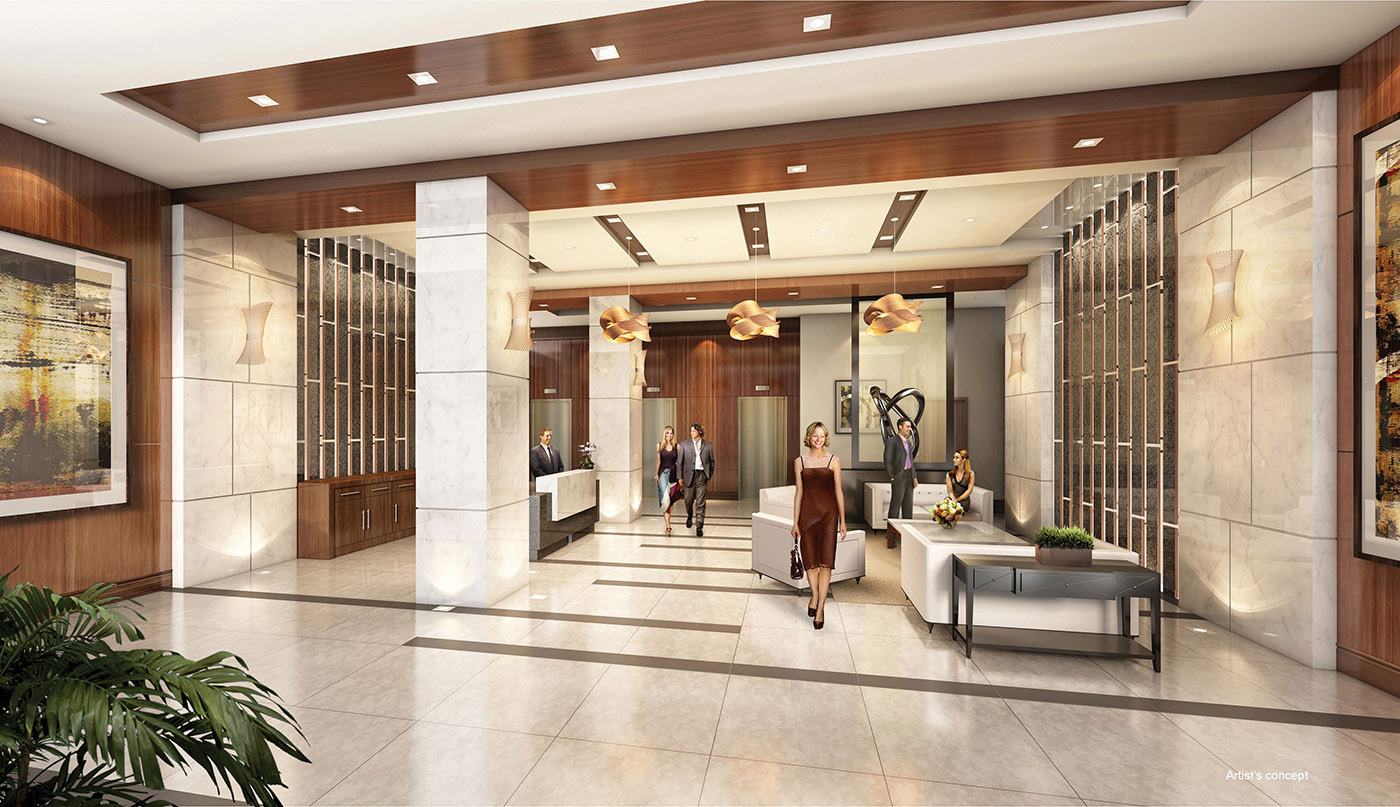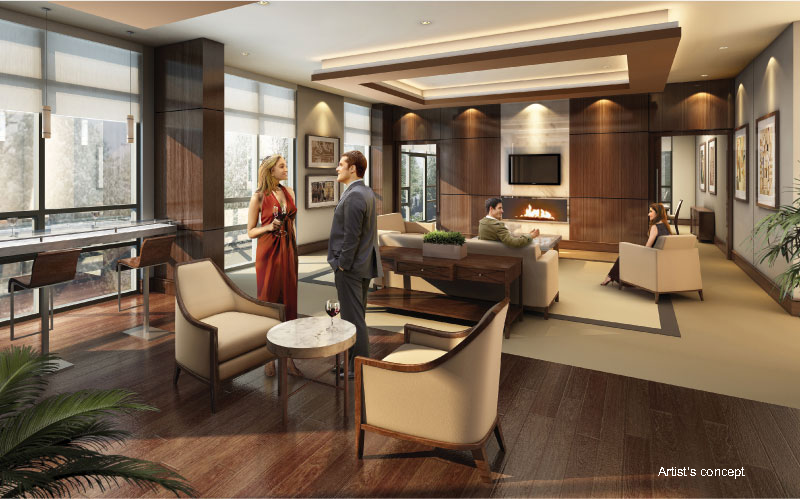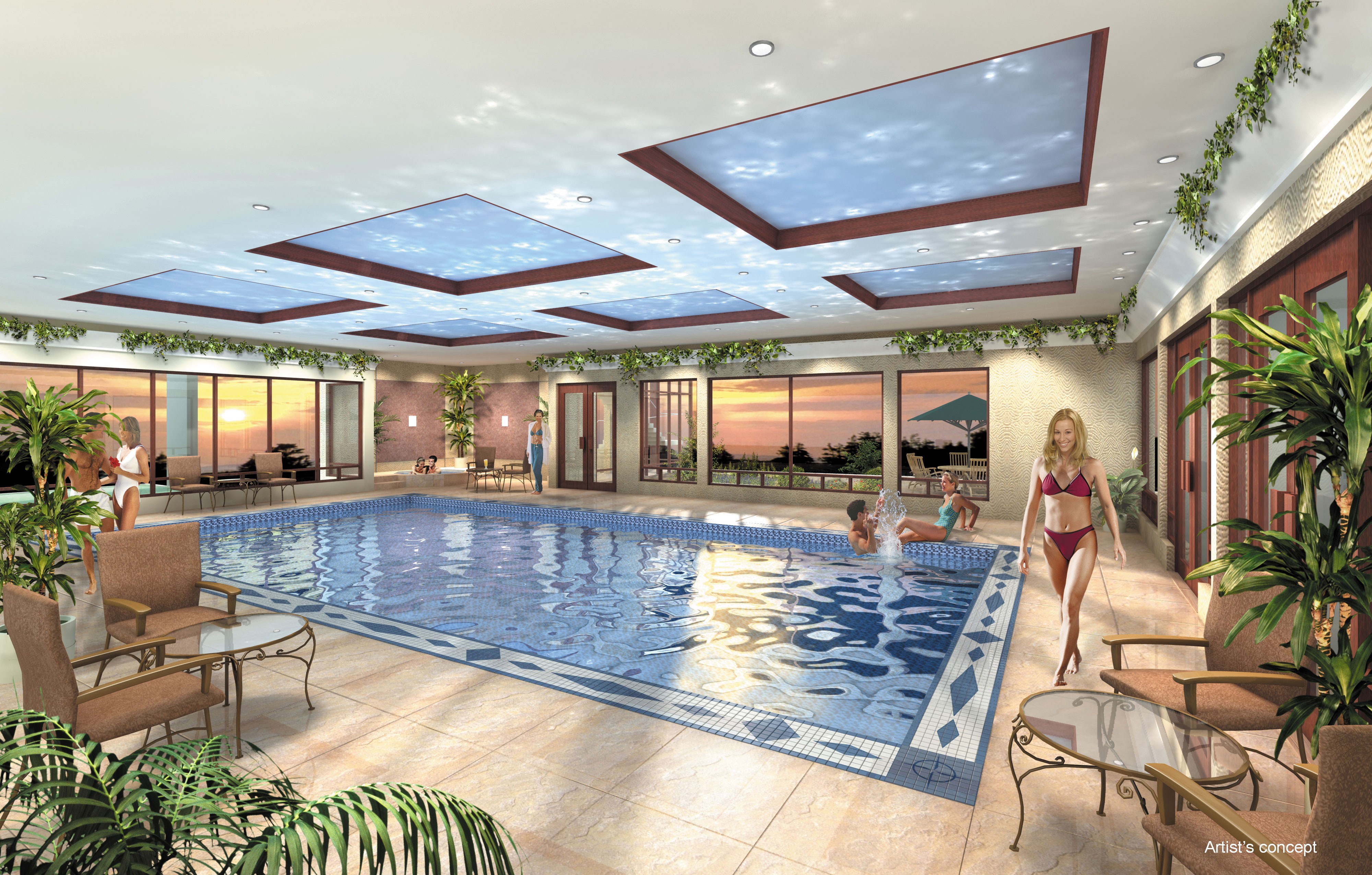 Provided below are links to PDFs of the available floorplans within the Mirage Condominiums Mississauga.