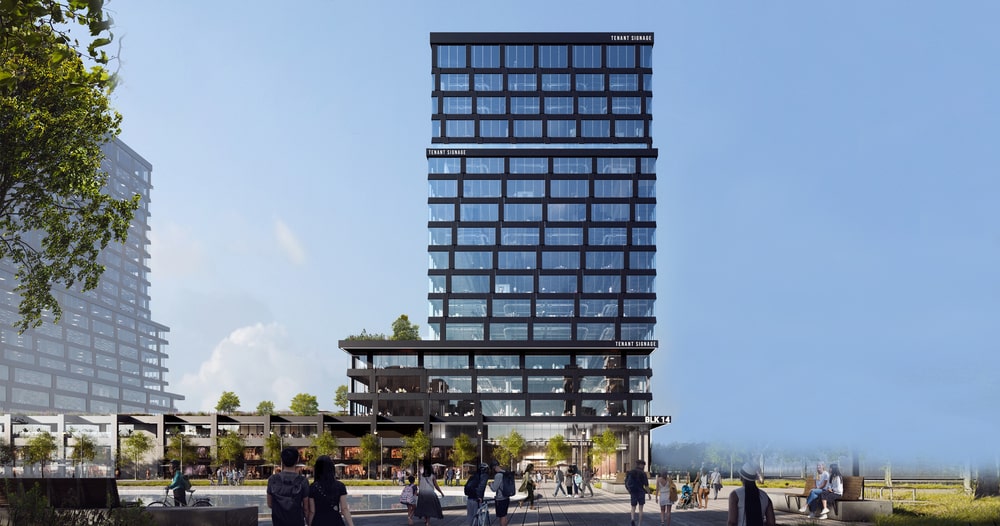 Square One District Offices at 189-219 Rathburn Rd W
The Square One District Offices are a new commercial building coming to downtown Mississauga. Located at 189-219 Rathburn Rd W, Mississauga, these towers will provide architecturally defining office space connected by a podium structure. Utilizing a stepped concrete and glass form similar to the shapes seen at the M1 and M2 condos, these commercial spaces will be defined among the Square One condos skyline.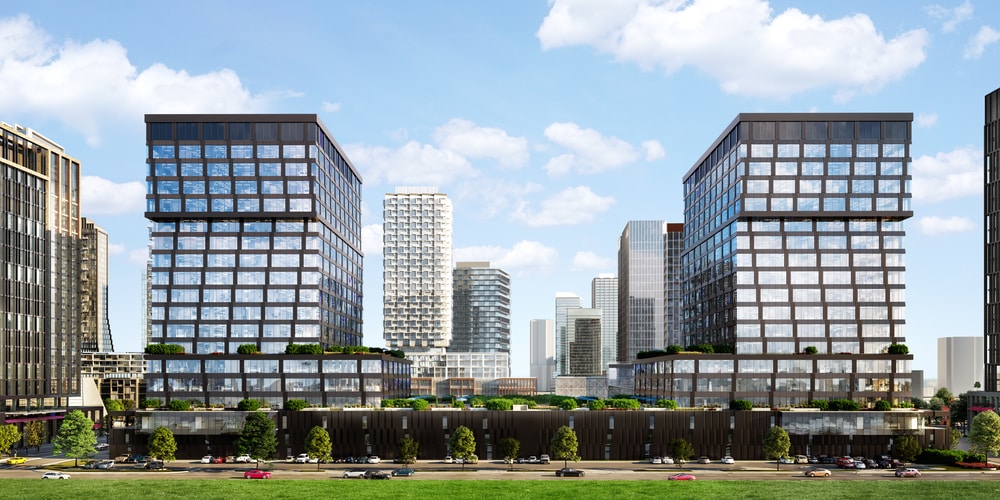 Square One District is a large scale project lead by Oxford Properties along with various developers including Daniels. These Square One District Offices will blend in with the various Square One condos and residential towers to offer fresh, modern office spaces for the growing number of companies that call downtown Mississauga home. The first phase of the Square One District Offices will deliver approximately 450,000 square feet of Class A office space. Situated just north of Square One Shopping Centre, 189-219 Rathburn Rd W places you within close proximity to the 403 and the Hurontario LRT corridor. The Square One District Offices are also a short distance from Pearson International Airport enabling a globally connected presence for businesses calling this address home.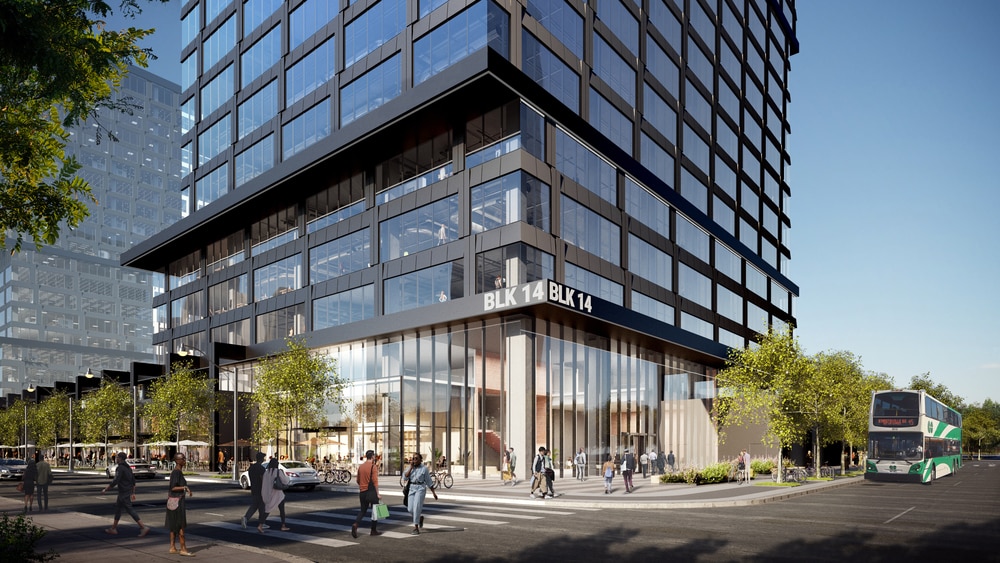 The Square One District Offices at 189-219 Rathburn Rd W, Mississauga exemplify a combination of not just modern office spaces but seamless integration with lifestyle amenities. The design of these downtown Mississauga offices employs large windows to allow for plenty of natural light to flow within the interior. Exterior terraces and green accents allow for occupants to enjoy fresh air and social spaces. Restaurants, a mix of retail and commercial will allow the occupants to seamlessly streamline their days by combining work hours with errands and food. Being located in the Square One condos area allows for workers here to reside within one of the many new condominiums being built including the Square One District Phase I condos. Nearby multi-tower developments such as EX3 and the Exchange District community provides elevated residential experiences.