Capital Towers Condos Address
4080 Living Arts Dr (L5B4N3) / 4090 Living Arts Dr (L5B4M8)
The Capital Towers condos are two inviting condominium towers in downtown Square One, Mississauga. The Capital Towers condos are part of Daniel Corporation's 23 acre Master Planned Square One condo community. The Capital Towers condos are the perfect blend of size, functionality and simple interior finishes. They offer a fantastic location, just steps to everything downtown Mississauga has to offer.
[]
keyboard_arrow_leftPrevious
Nextkeyboard_arrow_right
Capital Towers – 4080 Living Arts Dr / 4090 Living Arts Dr
Search all available listings at this Square One condo
Capital Towers Condos Summary
Management Company
Management 

(905)-402-0600

Buy/Sell

hello@ivanre.com
Security
4080: 

(905)-402-4500

4090: 

(909)-402-4400
Condo
PSCC / 776

 – 4080 Living Arts

PSCC / 771

 – 4090 Living Arts
1 Bedroom Start Price ($)
Maintenance Fee (Cents/PSF)
Pets Restricted
This means pets allowed based on specific restrictions which can include type, size, weight, etc.
Included in Maintenance Fee
Central Air Condition / Building Insurance / Parking / Water / Heat
Capital Towers Visitor Parking
Capital Towers Condos offer 12 visitor parking spaces. Sign in through the Front Desk. Residents are limited to 7 parking passes per month for their guests (overnight or daytime). Additional passes may be purchased from the condo corporation at a cost of $99/week, $6/half-day, $1/30 minutes. Additional spaces may be rented privately, available spots are usually posted near the mailboxes.
Capital Towers Elevator Booking
All elevator inquiries are organized via Property Management or Front Desk. Elevator booking is done on a first come, first serve basis through a reservation form. A security deposit of $250 (two-hundred-fifty dollars) is required and payable to the condo corporation. If you are moving in this can be in the form of a personal cheque, moving out it must be certified. Cheque is returned if no damages are present. Availability (Moving or Delivery): Monday > Saturday: 8:00AM – 8:00PM / Sunday: Not Permitted
Gallery
A look at this Square One condo's common areas and architectural atmosphere
Amenities
Living and recreation features in this Square One condo
Amenities at "The Retreat" a 14,000 square foot recreational centre are shared by both Capital Towers condos. The amenities within the capital towers offer a warm and inviting atmosphere and cater to all sorts of age groups. All the expected features such as a pool, fully equipped gym, terrace, lounges are included in this well laid out and modern residence complex.
Indoor pool with vaulted ceiling
Indoor whirlpool hot tub
Fully equipped gym
Cardio and exercise room
Sauna and fitness studio
Guest suites, 2 private patios with BBQs
Muskoka themed lounge with stone fireplace
Private party room, kitchen, bar,outdoor patio
Fully equipped home theatre and virtual golf
Sport lounge , billiards, fuss-ball, air hockey
Design Sample
Various designs and layouts within this Square One condo
Provided is information regarding the population of the selected Square One condo building. This can help deliver a deeper insight into who potential neighbours may be and other lifestyle variables.
Different cultural details are provided for Square One condos as these may impact decision making for newer immigrants or people seeking similar cultural values. Education and income levels help paint an idea of the work types and hours on a generalized basis.
The age demographics assist in categorizing your social groups and also priorities in amenities and features within Square One condominiums.
Schools
Schools within boundary of this Square One condo
Specific Details
Higher level detailed information regarding this Square One condo
Features
General area additions to this Square One condo
Capital Towers condos offer beautiful, modern architecture
Warm atmosphere and wood design gives an almost Muskoka like setting
Four high speed elevators for easy suite access within the Capital Towers
"Building Ambassador" to assist residents with daily customer service
Views of a well designed 3 acre park with landscaped yards surrounding the Capital Towers
Spacious balconies with full range of differentiated views
Capital Towers condos offer great quality build by reputable company
Security
Preventative measures and design
Secured entrance points to the Capital Towers' building interior
Secured underground parking for Capital Towers condo residents/visitors
Voice communication from suite to entrance reception for guests
Camera access from suites to entrance reception for guests
Resident access with security card to all common elements of the Capital Towers
Ability to install advanced alarm systems up to 6th floor
Closed circuit surveillance of entire Capital Towers condos property
Security at concierge and patrols of premises within the Capital Towers
Kitchens
Square One condo developer and designer specs
Laminate or wood panelled cabinetry for suite kitchens
Recessed halogen valence lights above sink in the Capital Towers condos
Open shelves with integrated wine rack
Capital Towers condos offer stainless steel double bowl sink
Laminate counter tops standard with upgrade options
Single lever faucet with spray feature in the Capital Towers condos
Ceramic tile backsplash
"Flex Space" optional plans offer customizable kitchen island
Halogen track lighting included in the Capital Towers condo
Full range of standard appliances included in the Capital Towers condos
Suite
Condo unit options and décor
9 foot ceiling heights on upper floors in the Capital Towers condos
10 foot ceilings in "Garden Villa" Capital Towers suites
Solid entry door with wood stain finish and brushed chrome handle
Interior doors feature brushed chrome hardware
4 Inch baseboards in a contemporary style
2 and a quarter inch casings featured in the suites
Mirrored closet sliding doors within condos at the Capital Towers
Latex paint finish throughout entire Capital Towers suites
Designer switches and receptacles featuring "Decora" style in white
Kitchen, bathrooms and laundry have smooth finish ceiling
Rest of suite features white stippled ceiling texture
Balconies and terraces have poured concrete structure
Individual control of Capital Towers suite heating and cooling
Floor
Surface and walking finishes
Living/Dining/Den feature pre-engineered hardwood floor
Foyer/Kitchen/Bathroom feature imported ceramic tiles
Bedrooms feature 36 ounce broadloom with underpad
Laundry/Storage area feature white ceramic tile flooring
Bathrooms
Feature appointments and hygienic designs
Laminate or wood flat panel cabinetry options
Marble counter tops within the Capital Towers condos
Capital Towers condos offer an integrated basin
Chrome lever faucets
Deep soaker tub with full ceramic tile surround
Full width vanity mirror within Capital Towers condos
Privacy lock feature on doors offered at the Capital Towers
Framed glass shower stall with full ceramic tile surround
Contemporary style strip lighting
Ceramic bathroom accessories in white finish
Comfort
Living optimization and creature comforts
Copper wiring throughout Capital Towers suites/building
Suite specific service panels with integrated circuit breakers
RG6 Coaxial cable wiring at the Capital Towers condos
Category 5 voice data wiring
Telephone outlets standard in the Capital Towers
Living/Master/Den have dual receptacle + internet connections
Dining features capped ceiling fixture
Electrical lighting located on ceilings in all main areas
Capital Towers condos offer connected and ready appliances
Individually metered hydro in all Capital Towers suites
Penthouse
Luxury Square One condo suites and options
10 foot ceilings in the Capital Towers penthouse suites
5 inch baseboards with 3 1/2″ casings
Foyer/Living/Dining feature 5 inch cornice moulding
Den features French inspired classic style doors
Fireplace with marble mantle and surround in the Capital Towers
Foyer/Living/Dining/Den have pre-engineered hardwood floor
Kitchen/Master Ensuite have marble, limestone or ceramic tiles
Bedrooms feature 50 ounce broadloom with underpad
Laminate or wood flat panel cabinetry with 42 inch upper
Under cabinet recessed halogen lighting within the kitchen
Stainless steel appliances
Granite kitchen counter top
Stainless steel double bowl kitchen sink
Single lever chrome faucet with secondary pull-out
Deep soaker tub with marble or limestone surround
Framed glass shower stall with full marble or limestone surround
Dynamics
Lifestyle organization and Square One condo details
Family
Families need peace of mind. Great spaces for children, excellent amenities and a secure environment. Larger floor plans and building convenience all play a roll in orienting a building towards this lifestyle group.
Social
This group enjoys interacting with fellow residents. Amenities play a huge role as well as social gathering places such as terraces. A well designed, modern focus helps round out these buildings.
Senior
Seniors look for security, accessibility and a stress free lifestyle. An environment of peace and tranquillity as well as amenities to suit their activities.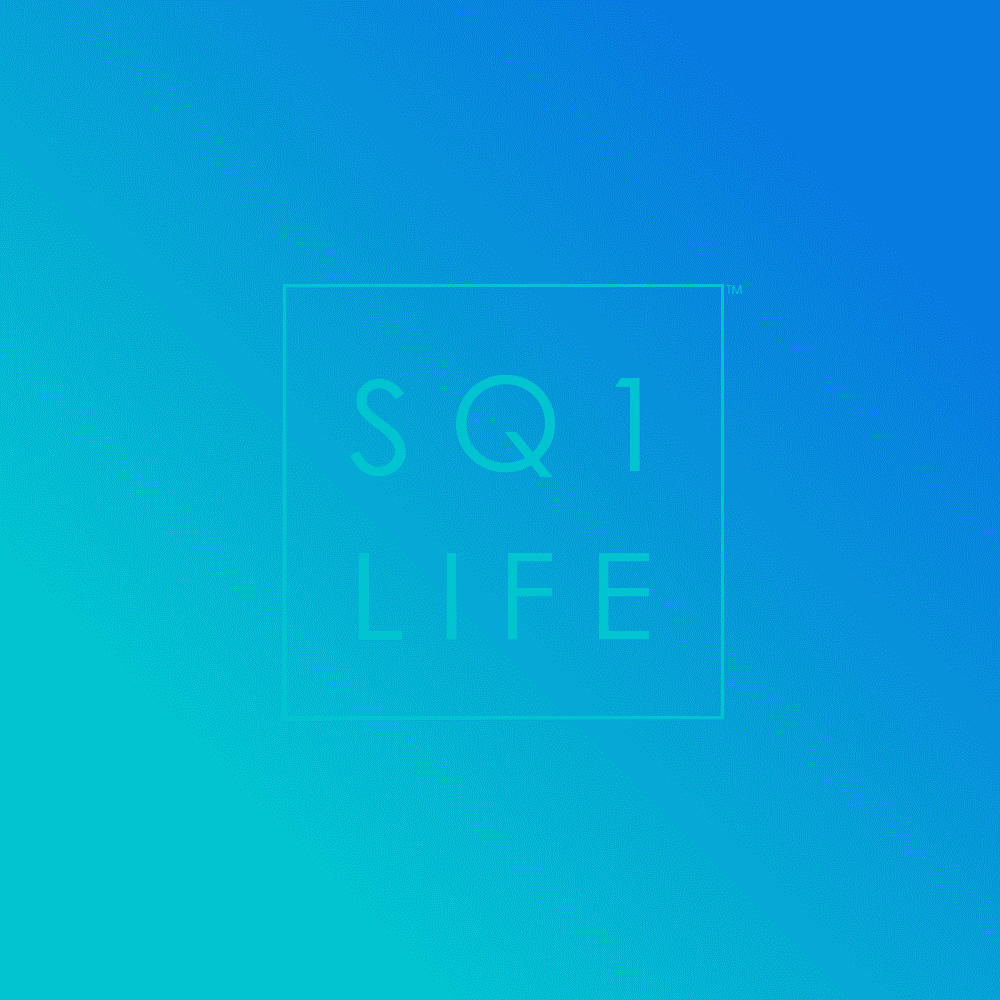 Mississauga Condos Request
[]
keyboard_arrow_leftPrevious
Nextkeyboard_arrow_right